BIG CAROL SING – Saturday 12th December 2015 @ 11am

We would warmly invite you and your friends/family to join together this Christmas to celebrate the Gift of New Life.
Minster Gardens,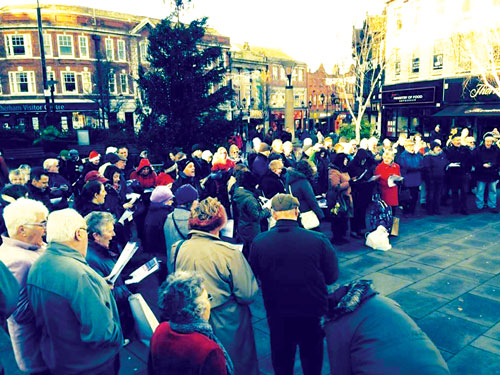 Rotherham Town Centre
11.00am til 1.00pm
Free Hot Chocolate and Mince Pies
Collections for Christian Aid and
Rotherham Organisation Downs Syndrome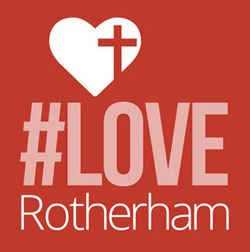 BIG CAROL SING – Saturday 20th December 2014 @ 11am
"Recent months have exposed the deep darkness that has cast its shadow over our town. Like many of you, I too was overwhelmed by the immense challenges that arose. However, as the church stood together to pray on that Thursday night in Rotherham Minister, I sensed a new day was dawning. I believe it is now time to see the light rise over this town, and begin to bring blessing and joy to its battle-weary residents.
On Saturday 20 December between 10am and 1pm we are calling all Christians from across the denominational spectrum to gather to sing carols in All Saints Square, to give away mince pies, hot chocolate and coffee to passers by.
Rotherham Borough Metropolitan Council are currently holding a School Choir Competition and have approached us to see if the winners of that competition, can perform at our All Saints Square event.
During the three hours we will be also collecting for Christian Aid, as well as Lighthouse Homes for Women.
I would like to encourage all of us who love the Lord Jesus and love this town, to stand together and begin to bring light into the darkness and hope into the despair."
Every blessing, Adrian