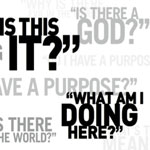 An opportunity to explore the meaning of life as we host 'The Alpha Course'
Teen Challenge UK – Sunday 6th June 2015 @6pm Next Sunday we have TC Music UK with us at 6pm! We are excited to hear stories of hope and see the amazing miracles of what God has done in their lifes! Over the next week we will post video links and stories to let you...

The silver liner group meets every Wednesday afternoon from 2pm. This group is for the over 50's, but all are welcome to come along and join the fellowship and ministry. A typical programme would consist of singing, sharing, fellowship and food! Christmas Memoire On...